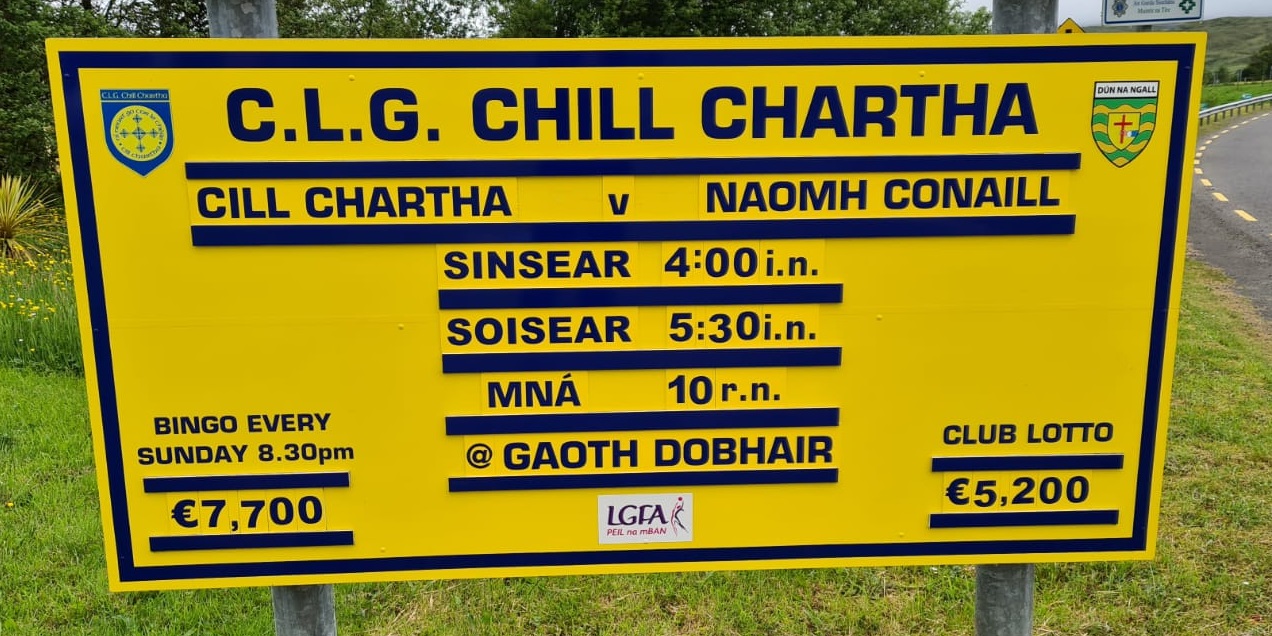 The Senior Leagues begin this Sunday when we host Naomh Conaill (seniors at 4pm and reserves at 5:30pm).
Covid-19 guidelines to be observed at all times. Attendance is limited to 100 spectators and we ask those in attendance to maintain social distancing, wear masks and bring your own hand sanitiser if possible. Hand Sanitiser Dispensers are also available at various points in the grounds.
Finally we wish our Players and Management the best of luck for the coming season.