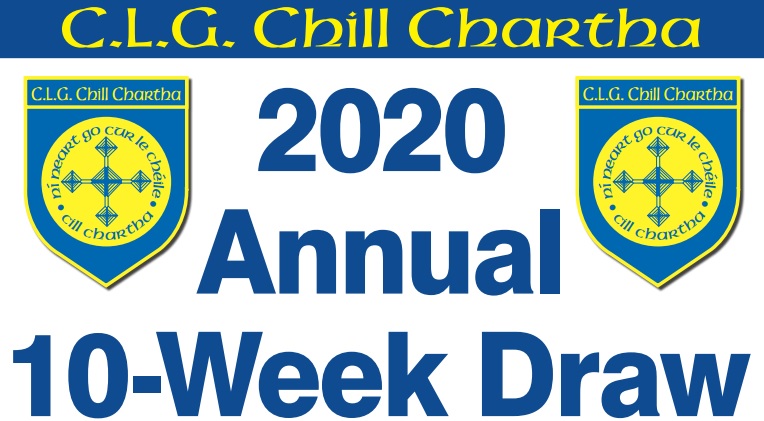 In light of the current Level 5 covid restrictions we have decided to postpone our Ten Week Draw until December 6th, all going well. We then plan to have three double draws in the run up to Christmas with the remaining draws taking place in January.
Tickets will be on sale via the link bellow or by contacting your local seller or committee member, you can also contact:
Nicola Doogan 087-4150188
John Carr 087-2225599
Fiona McGinley 087-9038590
Glenda Dolan 087-0972236
Thanks to everyone who has entered so far and we hope you can understand the decision to postpone the draws.
Go raibh maith agaibh uilig agus coinnigí slán.