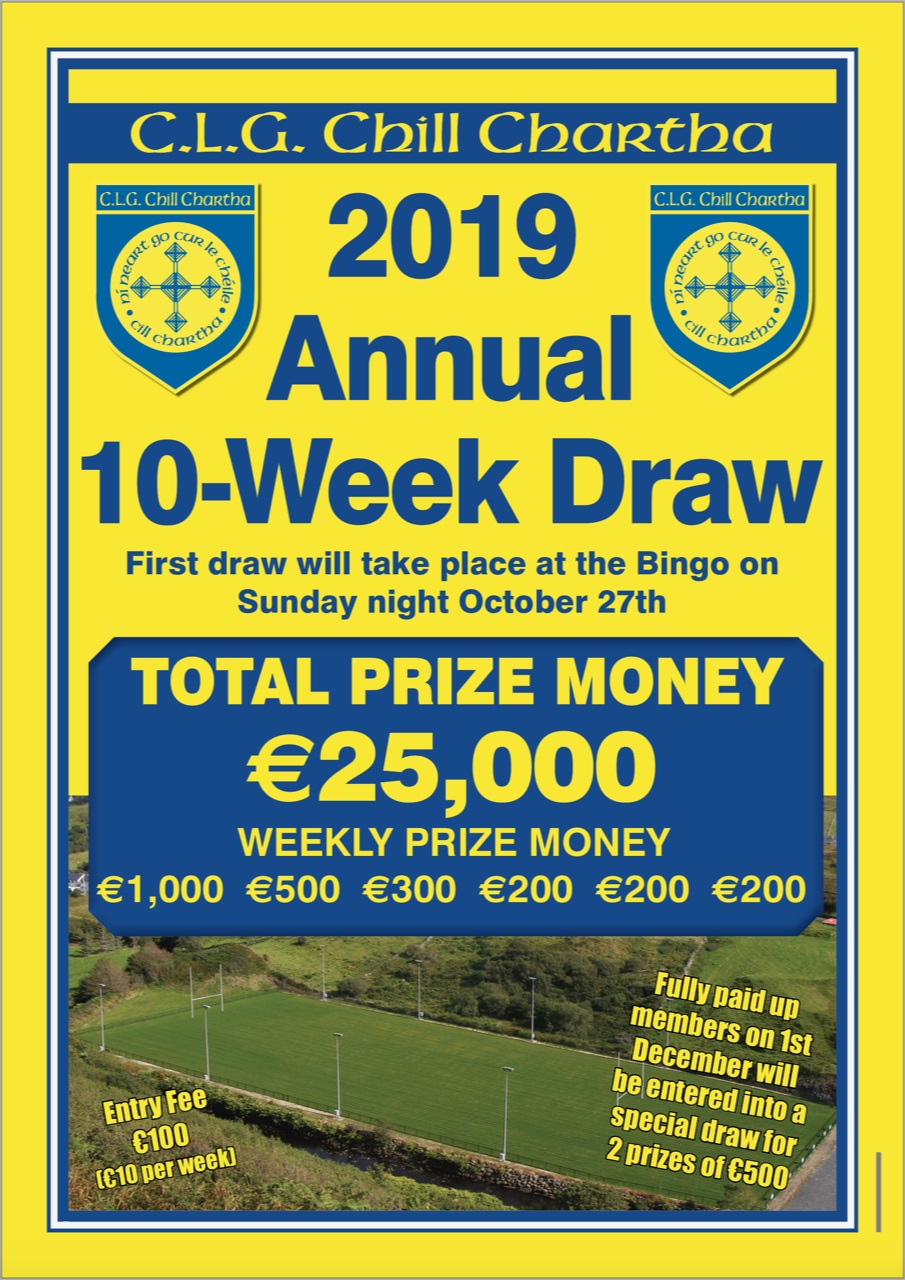 €25,000 in prizes to be won, the weekly prizes are:
1st prize €1,000, 2nd €500, 3rd €300, 4th, 5th & 6th €200
Two prizes of €500 for Paid up Members on Week 6
Payment Options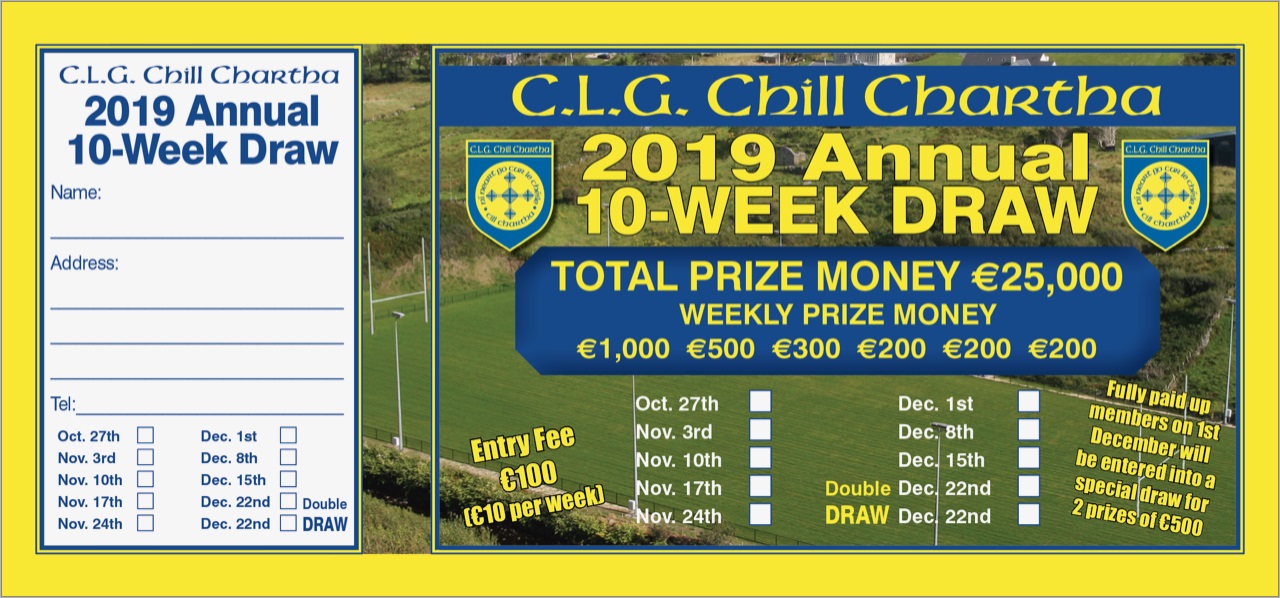 Week Six
€1,000 John Byrne, Rannakilla
€500 Oscar O'Donnell c/o Bernie O'Gara, Towney
€300 Imelda Boyle, Straleel
€200 James McGuinness, Largy
Dylan & Eden Molloy, Glenties
Bridie McSweeney, Cruckarra.
Paid up members draw:
€500 Sophie & Tori McCloskey, Towney
Mary Byrne, Bayview, Cashel
Week Five
€1,000 Eoin O'Donnell, Kilcar
€500 Marion Shovlin, Castlecarn
€300 Catherine McGuinness, Killybegs
€200 Conal A Gildea, Ardara
Glenda Dolan, Kilcar
Aodh O'Donnell, Largymore.
Week Four
€1,000 Eunan Murray, Kilcar
€500 Noel McHugh, Dublin Road, Cavan
€300 Roseleen Curran, Bogagh
€200 Gerard and Geraldine Kane, Mountcharles
Moira Clarke, Curris
Mark Edwards, Castlecarn/Dublin
Week Three
€1,000 Gerard Gallagher, Cashlings
€500 Eric and Cian Byrne, Arrigle
€300 Conal Diver, Bavin
€200 Cormac Herrity, Cladnageara
Eugene Gallen, Eurosaver Donegal
Maureen Cunningham, Riversdale Heights, Killybegs.
Week Two
€1,000 Nuala Cunningham, Cronroad
€500 Tina Kennedy, Meenaneary
€300 Maire McShane, Kilcausey
€200 Gerardybo McCourt, c/o Mary Football
Patrick Doogan, Crove
Conal & Marie Cunningham, Cuskry
Week One
€1,000 Stephen Gallagher, Cronroad
€500 Heidi Gillespie, Curris
€300 Tanya Byrne, Largymore
€200 Willie Cunningham, Cronroad
Danny Haughey, Ballard, Glencolmcille
Margaret & Noel O'Donnell, The Rock