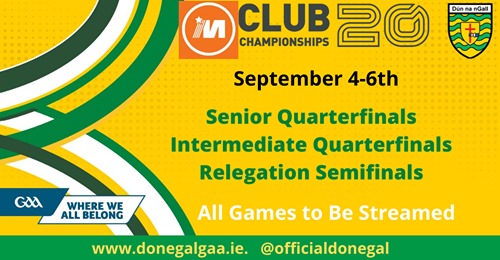 Saturdays senior championship quarter final match againt St Michales will be live streamed by the County Board, the club this week have installed broadband in Towney to ensure that supporters can see the match, the county CCC will be in attendance to make sure no one other than those designated can enter the ground, its unfortunate to have such a massive match at home and not not have supporters there but its the law as it stands.
The link for the match and the other matches is bellow and theres a charge of €3 per match.
Now that we have in broadband in the grounds we hope to stream future matches ourselves if the restrictions continue. We will also have full match updates on our Twitter account.