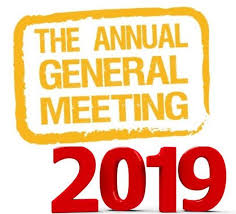 Our AGM takes place this Sunday in the Parish Hall @ 3pm. You are all aware that we host Comortas Peile na Gaeltachta in 2024, our centenary year. We all remember the great occasion it was when we last hosted it in 2004. Club members and parishioners put in a huge effort to make it the great success that it was.

Over the next 4 years we will be asking for that same effort and commitment from everyone in the parish and those away from home. Our facilities, which have served us well since the early 80's, need to be upgraded to modern day standards, to provide for our future generation.

The main objectives and aims of C.L.G. Chill Chartha are the promotion of Gaelic Games for everyone, at all levels from adult to U8's, in a healthy and positive environment. At present, the burden on our club officers in the day to day running of the club is immense so we need more volunteers to help out on the various committees, especially at underage level as our youth is our future. Also, new committees such as Development, Finance and Gaeltacht need to be set up to oversee all the planning, financing and organizing which will need to be done over the next few years in preparation for Comortas Peile na Gaeltachta 2024.

We invite everyone to come along on Sunday to show your interest or offer your support, no matter how big or small it may be, it will be all appreciated. Let's take pride in our club and parish and bring both to another level for 2024 and into the future.

" Ni neart go cur le cheile"
Sean Mac Giolla Chearra.
Cathaoirleach C.L.G. Chill Chartha