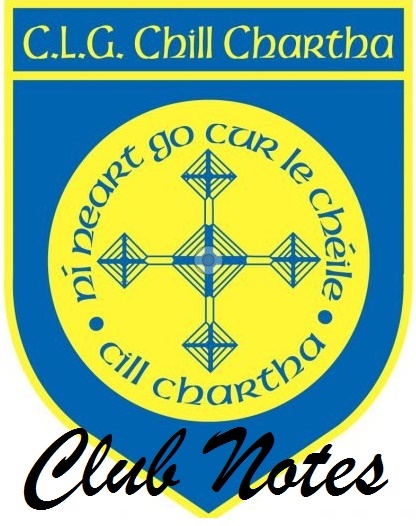 Our seniors under new manager Barry Doherty opened their 2017 league campaign with a 2-13 to 0-10 win over Glenswilly in Towey on Sunday out reserves also won 0-10 to 1-04 both teams are at home to Bundoran this Sunday at 1:30 and 3pm. Our reserves travel to Naomh Columba in the Comortas Peile on St Patrick's Day at 12 noon.
Underage
Our Under 12s host St Nauls in a friendly this Tuesday evening at 7pm, Under 10 training (2007/2008)is at 6pm on Thursday while our minors are away to Naomh Muire on Monday (to be confirmed).
2017 Membership Registrations
Club membership is now due forms can be collected and returned to √Āislann Chill Chartha on or from Fiona, prices are 'ā¨40 for a family or 'ā¨20 for adult or you can pay online via the website.
Club Gear
We have a large selection of club gear on sale in √Āislann Chill Chartha with adult and kid'Äôs club home jerseys, half zip tops, polo shirts, bobble hats, jackets, hoodies, stickers, shorts, DVDs etc.
FREE Mobile CLG Chill Chartha Club App
We have 238 members on our FREE mobile app if you would like to sign up just follow these steps to download your free team App for CLG Chill Chartha. 
1. On your phone or iPad go to the app store 2. Search for Team App 3. Install Team App to your phone 4. Search for CLG Chill Chartha 5. Log in and register for the CLG Chill Chartha Club app. 6. You will receive an email notification when you are added you to the system.
Latest Club Lotto Winners
There was no winner of the Club Lotto Jackpot so next week'Äôs Jackpot is 'ā¨4,800 this week'Äôs numbers were: 3, 5, 15 and 29 winners were: 'ā¨50 Mark Campbell, Meenboy 'ā¨30 Peter Sweeney, Croagh 'ā¨20 Ina Hegarty, Dunkineely and Linda Lyons, Kilbeg.
Bingo Jackpot now 'ā¨9,300
There was no winner of the Jackpot so it'Äôs now hit 'ā¨9,300 on 45 numbers; Club Bingo is on in The Parish Hall on Sunday nights at 8:30pm so please support to be in with a chance of winning the Jackpot and thanks to all who continue to support our Bingo! This week'Äôs winners were: 'ā¨120 Mary Hegarty 'ā¨80 Mary Byrne, Joanne McDowell 'ā¨75 Brenda O'ÄôDonnell, Josephine Boyle 'ā¨70 Philomena McDowell, Carmel McGinley, Teresa McGinley, Margaret Byrne, Rosaleen Boyle and ¬†Mary Molloy.
 
For the latest news visit our website www.clgchillchartha.com you can also follow us on Facebook and Twitter at facebook.com/CillCharthaGAA and @KilcarGAA you can also follow us on Instagram at kilcargaa.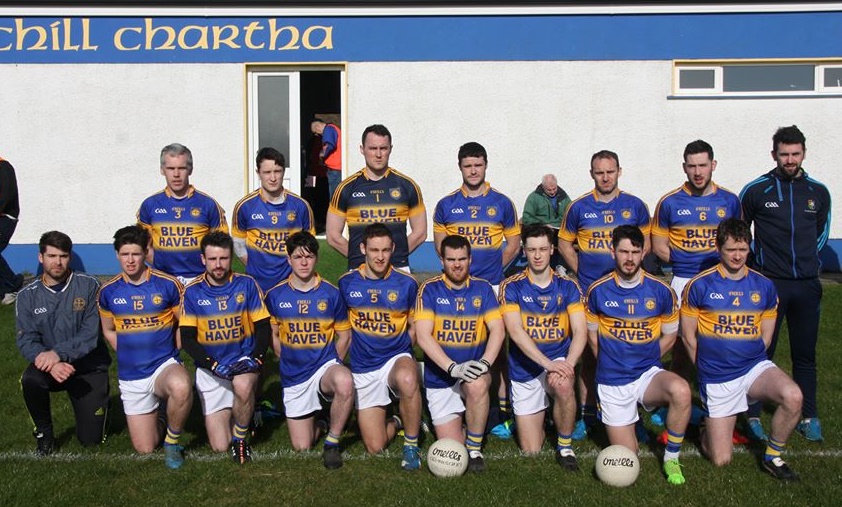 Seniors who beat Glenswilly on Sunday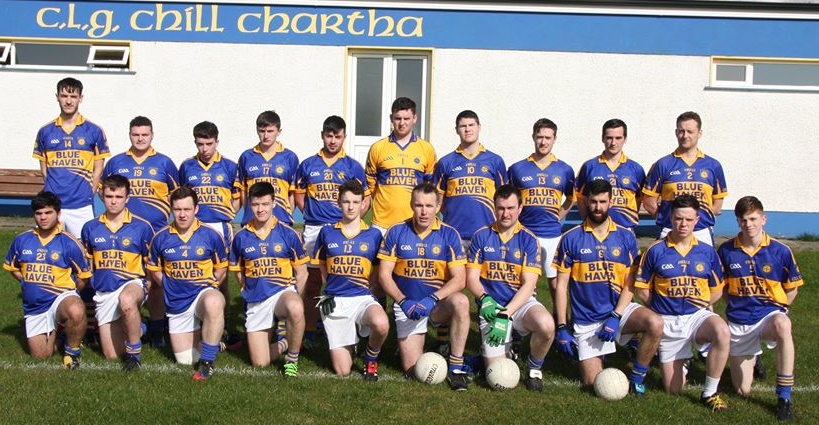 Reserves who beat Glenswilly on Sunday