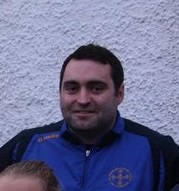 At our club meeting last night, Barry Doherty was appointed as our new senior team manager for the coming season. We would like to take this opportunity to wish Barry and his team the very best for the year ahead.
Also, we would like to thank Martin McHugh (who stepped down as manager for personal reasons) and his backroom team, for there great work and commitment last year in bringing our senior team to a new level.
Aaron Kyles, who trained the team last year, has also decided to step down from his position. Aaron brought a great level of fitness to the team over the past year and his commitment and his bond with the players was second to none.
We would like to sincerely thank both Martin and Aaron and wish them both the very best for the future.